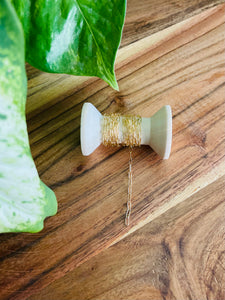 SEMI-PERMANENT JEWELRY HAS ARRIVED AT SGS!
We've hinted here and there but we are now READY! I've been wearing mine since July and love it, my daughter Avery even has a mini matching one as mine!
Details:
Appointment Only. Inquire by Direct Message to
Southern Grace Shoppe
or Call/Text to 479-228-4392.
Prices will start out at Bracelets (Gold $40+/Sterling Silver $35+), Anklets (Gold $50+, Sterling Silver $45+), Necklaces (Gold $65+, Sterling Silver $60+). Price
will vary by chain type. Charms are also available.
Are you ready to book?! Give us a call!
Want to see more? Search SGS Links on our website.
We are so excited to offer this new service to y'all!
Jewelry Care:
With any piece of jewelry, TLC for your new piece of SGS Links is best. In the unfortunate event your connecter separates we will replace the connecter (one time offer).